Gaillac, an introduction, a major re edit of this page including completed paintings added,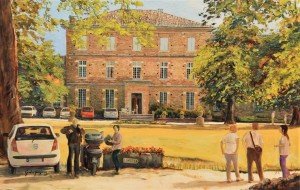 This collection is a project never before undertaken, as of this evening it includes several of my paintings, never before seen on the Internet, completed.
The page shows us a little of the atmospheres and ambiance of the Gaillac region, a unique collection, never exhibited out side of Gaillac.
Should they be shown together with products and the ambiance, music, dance, of the region? That would be beyond my means but is only 'difficult' not 'impossible'.
Besides, as my dear 'ol Dad used to say, "difficult we do right away, the impossible takes a bit longer".
The page tells us a little about Gaillac and its wines, the Gaillac Collection and a little about how and why they were painted.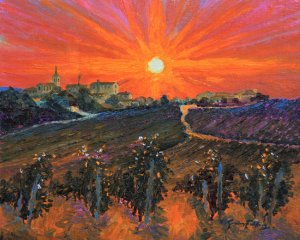 It is now almost ready to be translated into French.
The plan is, soon, to include a 'further reading' link to another page that will share something of my experiences while producing these paintings and some of the surprises my research discovered.