Landscape Painting, portrait painting and a few other subjects,  many will surprise,  versatile work and sound investments, Gordon Frickers fine art has been and is often the choice of distinguished people and renowned companies.
Navigation: click on the picture for a larger image, click on the blue hyperlinks to find a collection and access individual paintings.
All professional artists are special but in different ways.
Timeless subjects, landscape painting developed from a location studies, these paintings combines a number of painting techniques, including abstract passages, spatula work and fascinating precise detail.
However, the real secret of this landscape painting is in the conception and inspiration.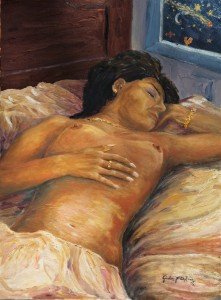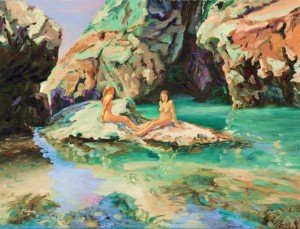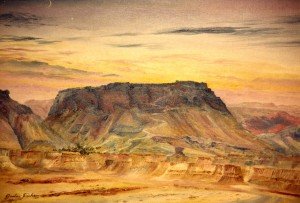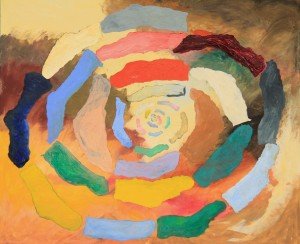 ~ ~ ~ ~
Gordon  Frickers :
his talent drew attention as early as the tender age of 6, noticed by Russel Flint a friend of the portrait painter Gerard de Rose.
By the age of 16 Gordon Frickers was attending Maidstone College of Art, Kent.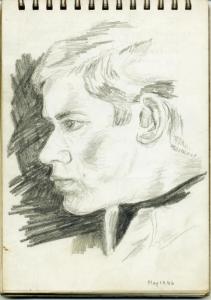 Gordon Frickers is one of the very few artists to be invited to exhibit at the European Parliament, Brussels (May 2011)
Gordon Frickers is an acknowledged  master of spectacular paintings, many are produce 'plien aire', his historical reconstructions are particularly noted, be sure to see his very unusual ( cv/ résumée).
Gordon Frickers fine art has been and is often the choice of distinguished people and renowned companies.
Quote: Brian Simpson MEP, chairman of the European Parliament Transport and Tourism Committee (2011 to 2014) wrote: "Frickers paintings are marks of our achievement as a people".
You can contact us  T: + 44 (0)1865 52 2435
France:  mobile 06 10 66 19 26 Fix: 0581406243
Or Skype : gordonfrickers.
Email (note, I've used 'at' please substitute @): artistfrickersatgmail.com
Gordon Frickers art has many qualities that engage us and  stimulate your imagination.
A rare vivid sense of emotional and physical presence, a knack of combining abstraction with precise detail, subtle lighting, depth and luminosity. His work is renowned for meticulous preperation and often ground breaking research that goes way beyond normal.
ArtFrickers.com is intended to introduce, promote and sell however it is much more, an introduction to many topics that relate to his paintings, people he has met, many unique insights, stories, a versatile artist, his paintings, in particular see his cv/ résumée,
Profit, enjoy!
This is Gordon Frickers second web site, his original web site www.frickers.co.uk/art (mostly marine) was founded in 1999.
Mission statement:  "I set out to be the best painter (and person) I can be, to try to leave the world a slightly better place than we found it, enjoy".
In the future
We are adding new paintings, publishing more text, extending our research, 'further reading' and archive information…
Contact me
Email: infoatfrickers.co.uk
Email note, to foil spammers I've used 'at' in the address, : please substitute @ :
T : Mobile 00 33 (0) 6 10 66 19 26
or Whatsapp / Facebook Messenger 'gordonfrickers'
Copyright 2020 :
Fees and our Terms are among the most generous on the Internet, don't hesitate to ask for details.
Gordon Frickers © updated 25.11.2020

You are cordially invited to follow The Art of Gordon Frickers on his blog.