In answer to my American friend Carol Lynn who asked via my Facebook page…
The so called 'Dead Sea' is actually a very interesting place to discover. I expect you know it is below sea level, the lowest habitable environment on our planet and first invested by mankind a very very long time ago?
The Dead Sea includes (from my "Landscapes in Israel, Collection") Masada, a World Heritage Site, Symbol of Freedom.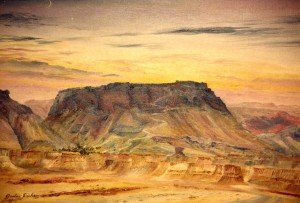 Massive Masada is gaunt and arid, haunted and spiritual.