Want to try wine the Romans drank?
How do you find a gift for a special for example a wealthy friend? A rare, interesting, delicious wine they simply can't get is one answer.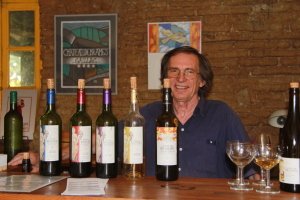 At Castel de Brames yesterday evening
the heart of L'Occitane
buying wines made from some of the oldest vines in France, (mostly) for gifts.