Painting newly completed, Saint Emilion, Bordeaux wine village paintings, what do these world famous villages look like?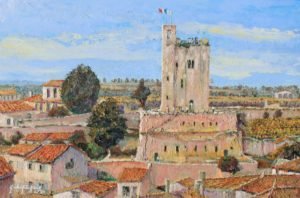 … Red wines, which name above all springs to mind … and palate, Saint Emilion, 'The most famous name in red wine'!
Sainte Emilion, the sentinel, "The King's Tower", 40 x 61 cm (16″ x 24″) £ 1,400.