One of my all time favourite villages of Bordeaux, beautiful, good people, fine wines and good food, who can ask for more?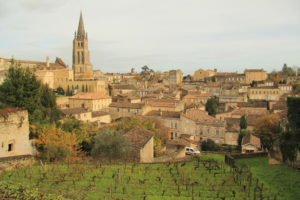 Nothing to 'wine' about here at beautiful St Emilion.
Having painted here many times, I could if asked, easily put up an exhibition.
You can discover these rare paintings via my Saint Emilion page

En route to Gaillac following an invitation from the mayor and council to attend the opening of the next huge Chinese Fete of Lanterns because of my painting "The Port of Gaillac 1863" has caused such a stir…
I am with my good friend Matt Bolton who has never seen St Emilion.
I found us a couple of delightful rooms; well actually one was more like an apartment,
for an overnight to explore the village.
WE also found one of the best dinners I've ever had and that for 52.50 Euros including some very fine St emilion wine.
I slept without waking once for 6.5 hrs… the first time that has happened in years.
Still, I was up before dawn,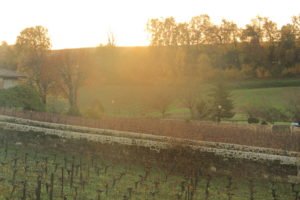 excited to see the village and make the photo essay shown to you here.