Bordeaux wines… which name above all springs to mind … and palate, Saint Emilion? 

 Bordeaux, "Famous Wine Villages of Bordeaux"  series  

Looking for the best in landscapes? You have found it here. The 'Famous Wine Villages of Bordeaux' project.
Welcome aboard
Navigation: click on the picture for a larger image, click on the blue hyperlinks to find a collection and access individual paintings.

To make a purchase the easiest way is bank to bank, ask for details, or using PayPal via the Purchase Page.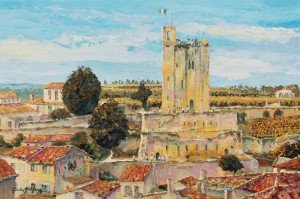 Exploring St Emilion is one of the great pleasures of life, so many surprises for you to discover.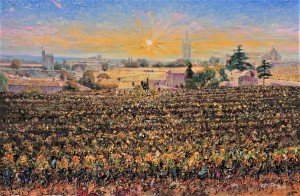 A timeless painting will give you pleasure every time you see it upon your wall, an excellent investment too.
St Emilion, can one have a favourite place? Can something of it's ambience be painted?
Best value, buy from a dedicated artist- buy from a reputable, established artist direct from his studio.
St Emilion, a most beautiful village or more correctly very small town, walled, ancient, reeking of red wine, a UNESCO World Heritage Site
Looking for the best in fine art investments?
You have found one here.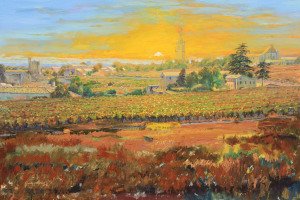 Contact US ~ T:+ 44 (0)1865 52 2435  or Skype 'gordonfrickers'
 whatsapp, or phone M: + 33 (0)6 10 66 19 26
Email ~ Important ! please substitute '@' for 'at': artistfrickersatgmail.com
To acquire this or commission a similar painting, a pleasure to own, a sound investment, you can purchase in easy stages.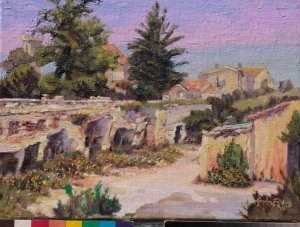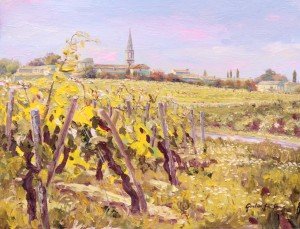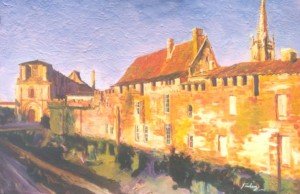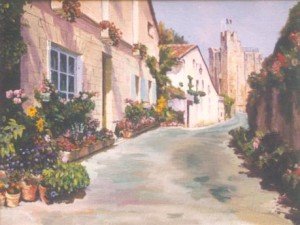 The wines of St Emilion come gifted with special treasures and this beautiful old UNESCO world heritage town is still passionately dedicated to the finest wines, good food and is refreshingly short of tourist traps.
We hope you to enjoy your visit, found something you like and follow our posts.
Kindly spread the word to all the collectors you know who enjoy and appreciate fine art, if you think this project deserves success, you can help us make this project widely know, thank you.
+ 44 (0)1865 52 2435
Skype 'gordonfrickers'
Email: 

artistfrickers at gmail.com,
Skype (gordonfrickers)
whatsapp, or phone M: + 33 (0)6 10 66 19 26

Copyright 2017
Copyright fees and our Terms are among the most generous on the Internet, don't hesitate to ask for details  
T:+ 44 (0)1865 52 2435 
Email:

artistfrickers at gmail.com,
Skype (gordonfrickers)
whatsapp, or phone M: + 33 (0)6 10 66 19 26
Gordon Frickers © 10.02.15, updated 30.03.15, 15.02.16, 28,03,16, 11.08.2017, 15.10.2017, 17.06.2018, 16.07.2018, 06.10.2018
You are cordially invited to follow The Art of Gordon Frickers on his blog and or  https://www.facebook.com/gordon.frickers