Gaillac means wines, good foods, warm sun, seduction.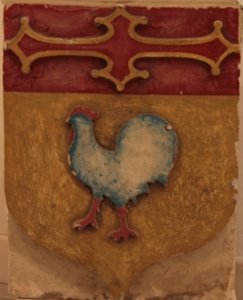 Alain Soreano, noted author, historian said of these Gaillac Collection paintings, "more than a match for anything in the Musee d'Orsay" ~  
All the pages relating to 'Gaillac wine region' ( https://artfrickers.com/s-w-france/gaillac/) have been updated and repriced.
Texts have been much revised, some prices are up others are down.
Looking for the new masters of the 21 st century, the very best in modern painting investments?
You have found some here among my often astonishing paintings of South West France.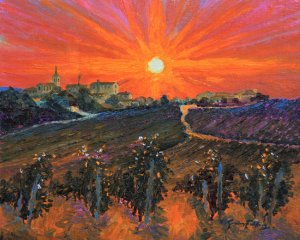 Most are painted near Gaillac, quite a few on location, 'plien aire', in the heart of L'Occitane, a region long aeons famous for wines chosen for kings.
To acquire this or commission a similar painting, a pleasure to own, a sound investment, you can purchase in easy stages.
To make a purchase the easiest way is bank to bank, ask for details, or using PayPal via the Purchase Page.
Contact US ~ T:+ 44 (0)1865 52 2435  or Skype 'gordonfrickers'
 whatsapp, or phone M: + 33 (0)6 10 66 19 26
Email ~ Important ! please substitute '@' for 'at': artistfrickersatgmail.com
Best value, buy from a dedicated artist- buy from a reputable, established artist direct from his studio.