From a very sunny Théhillac
  where the flowers in my garden are thriving.  
30 C in the garden yesterday,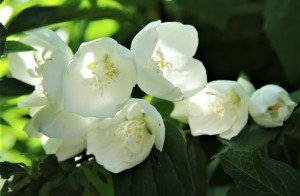 25 C in nearby Redon as I discovered while shopping for vittals
Meanwhile I'm working on my "Famous Wine Villages of Bordeaux2 series, more on that soon.
Days as described most charmingly with a slight misunderstanding of English by a good French friend, as 'shiny', Wishing you all sunny days.