Sunday Beach painting.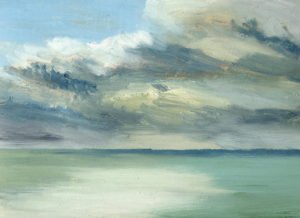 22 x 33 cm (9″ x 13″), available, 🙂 yours for 550 £.
My favourite style of painting, loose and emotional.
This painting,
"Cornish sea and sky scape" is painted with a remarkable sureness and confidence.
This is the sort of painting that helps raise your morale when you feel down.
From the happiest periods of my life, so you can share the vibes, owning this Sunday painting will bring you luck.
Discover more of this style via my page
https://www.frickers.co.uk/art/landscape/beach-paintings/ 🙂⚓