Saint Malo plage morning and after, a fine lunch at the restaurant and bar of Théhillac.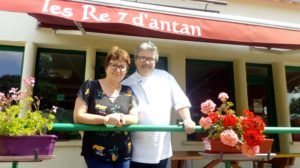 I can unreservedly recommend "Les Re 7 d'Antan" at Théhillac.
This restaurant, host and hostess, opened about 18 months past, have a growing 'gourmet' reputation for good value and quality meals.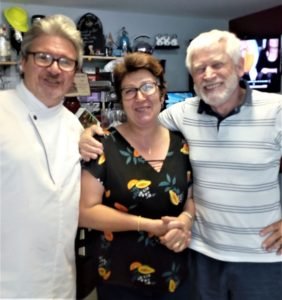 The master chef Didier is really 'en forme'.
Then a birthday surprise.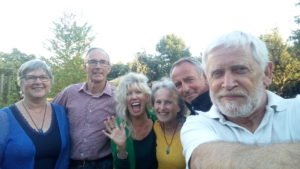 With friends thanks to Jean Jacques Hiraut and Marité Pruneault for Nike Williams.
All in a day's play herein beautiful Brittany.