Painting 'plien aire', "Famous Wine Villages of #Bordeaux" series.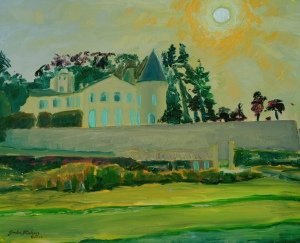 Château Lafite Rothschild is one of only ten Châteaux listed as the very best in France by the Imperial classification of 1855, a classification still in use today.
Thinking Mouton Cadet Bordeaux Wine, it's said to be better than ever now.
Produced by the #Medoc chateaux of Baron Phillipe de #Rothschild
More on Château Lafite Rothschild, 26. July