The Queen's Wine; "du vignoble de Gaillac", at Domaine de la Chanade. 
A chance invitation, a new friend and the Queen's wine.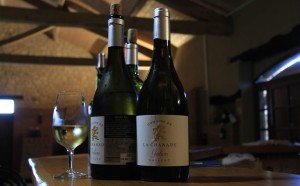 A chance encounter in Intermarche, Gaillac, the first day I arrived here in the Tarn, well actually one of 4, the other 3 were all people who remembered me, touched my heart, pleased to see I'd returned.
In general In find the Tarnais the most open friendly people I have met, je vous remerci bien mes amis.
One resulted was an invitation from Christian de la Chanade to visit his premises.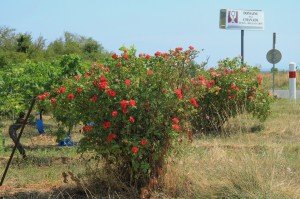 Thus yesterday under clear skies, a hot sun, 35 C +, I drove onto the Gaillac / Cordes sur Ciel plateau to find Domaine de la Chanade. 
I discovered a domaine increasingly appreciated for it's fine wines and also, these days rare in France, a producer of high quality olive oil.
The name Domaine de la Chanade translates, Christian who speaks l'Occitaine, told me, as farm of the big fire, Chanade being an Occitan word.
There is rather more to this name than a literal translation.
In days of yore, people would gather at the highest place on the Gaillac Cordes plateau on the 21st of June, midsummer night, light a huge fire, party until dawn and watch the sunrise.
What ancient rituals that involved, I leave you to speculate on, unravel, do tell me?
Domaine de la Chanade a property of 40 hectares at 320 metres, the highest point on the Gaillac-Cordes sur Ciel plateau. 
At Domaine de la Chanade, in common with many of the Gaillac wine producers, for example neighbouring domaine Peyres Roses and Le château de Mayragues both of which I painted a couple of years back, you can find the paintings via https://artfrickers.com/s-w-france/ or more directly via https://artfrickers.com/s-w-france/gaillac/, all the processes are natural, no pesticides are used. 
The Queen's wine.
Looking for a very special gift for a very special person?
You have found one here, read on !
A wine and a story outstanding even among the many extraordinary wines of the Gaillac region. 
Until the pestilence of the mid 19th century destroyed most of the vines of France, Gaillac wines enjoyed a huge reputation, preferred by many distinguished people, over the fabulous wines of Bordeaux.
25 years ago it was in the opinion of many, me included, mostly Gaillacs were revolting.
Christian and his generation have made huge efforts to rediscover the individual qualities of the soils and wines of Gaillac.
The improvement is near miraculous. 
Or rather I should write, 'the recovery'.
Today the Gaillac region from it's three distinctive 'terroirs' offers a distinctive, highly enjoyable, memorable range of wines to suit any and every palette, to accompany any and every fine meal. 
Better still, the next generation, many of whom I have been fortunate to share company with and call friends, are very determined to continue this progress.
Christian de la Chanade could not have been more welcoming, immensely generous with his time, his enthusiasm, vitality and his contagious sense of fun.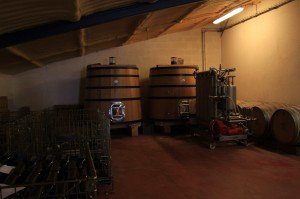 I was given a personally guided tour, explanations and told numerous stories about his Domaine de la Chanade.
When Queen Elizabeth II visited the region she was served a cool, light and smoothly delicious white wine from Domaine de la Chanade, "Galien".
Much appreciated, reorders where soon forthcoming however the name was not correctly recalled so naturally it was said "you know, we mean "The Queen's Wine".
I was not allowed to buy any 'Galien', (it's 9 Euro's a bottle from the domaine), Christian said he invited me not as a customer, as a potential new friend.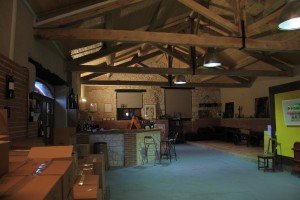 As a point of 'honour and friendship' I diplomatically did not buy; I regret that but felt it had to be done.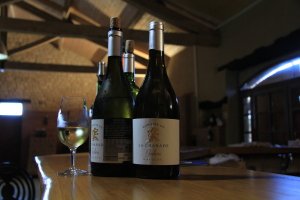 I was privileged to be invited to return for a day in October, to observe and dinner during the busiest period.
I hope to accept, would you care to join us?
I was given a generous sample of Galien to try and very good it was too.
I'll return and buy some Galien as very special gifts for special occasions.