What does your house smell of today ?
Mine smells of picture varnish.
A painting is not just for Christmas; from a recognised artist, a painting is an investment.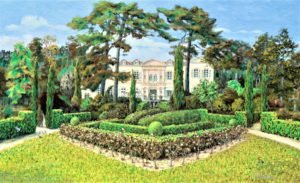 The surface should after 3 to 6 months be treated with 2 coats of picture varnish.
That is what I've just done for my "Château de Saurs" which 76 x 121 cm (30″ x 48″), oils on canvas, available, £12,500.