The atharial morning vapour that is Brexit today, this morning in particular, is likely the most critical day for Britain, the 'UK', for the next 25 years.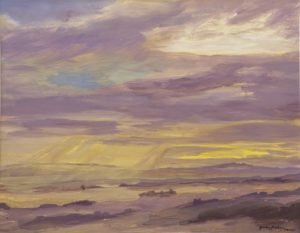 It is for Labour MPs that I write today.
Do you realise you are being groomed as useful infidels for a Tory cause that is bigger than Brexit?
"What the ERG really want is a stripped-down and deregulated state, with the steady removal of our cherished (and expensive) rights.
To quote from today's Times of London = "This rickety and labyrinthine construction [Johnsons's deal] is as idiotic and dangerous as it was when Theresa May first mooted its essentials.
That's why the Commons arithmetic will be tight today.
The size of the "Labour for Boris" brigade going into the Tory lobby may well save, or kill, the deal.
MP's please ask yourselves, does this Heath-Robinson contraption of a deal makes us a better, richer, more settled, more generous-spirited country than before that referendum ?
So far #Brexit has delivered much expense, much confusion many promises and fact ; not one single benefit.
After 3.5 years we still find all Brexit benefits remain politicians promises, all atharial vapour.
Oh yes, and you can better see my painting which is available, on page https://artfrickers.com/s-w-france/sunrise-project/