A man who often handles master painting, impressionists, Picasso, J M W Turner, that sort of thing, wrote a couple of days astern, to me "

Wow!!!
Incredible depth of field, Gordon! I have never seen anything like it!
Love the image too – what's the story behind 'Krakatoa'?"
The the luminous afternoon Pomerol sky, by innovation, painted with a new technique, the inclusion of touches of iridescent paint, one sees and feels incredible depth of field, on a hot late afternoon is summer, Pomerol seemingly to bask under a huge bright sky, as it does on many a long summer's day.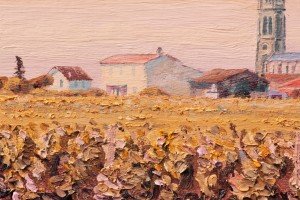 In a different way, this new technique has earned that appreciation and praise from the Rochay Elite CEO.
You can sample and enjoy "Pomerol, Baby Vines" at https://artfrickers.com/sample-p…/pomerol/pomerol-baby-vines/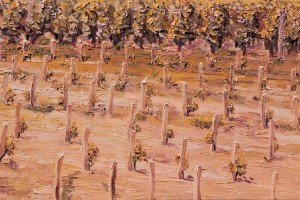 There is another more obscure link.
For long generations, the fine wines of Pomerol have passed to Britain, much of Northern Europe and the USA by ship, being shipped by sea.
As for the wines of Pomerol, I ask you, are there any better red wines in this world?