Want to try wine the Romans drank?
How do you find a gift for a special for example a wealthy friend? A rare, interesting, delicious wine they simply can't get is one answer.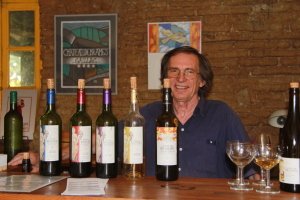 At Castel de Brames yesterday evening
the heart of L'Occitane
buying wines made from some of the oldest vines in France, (mostly) for gifts.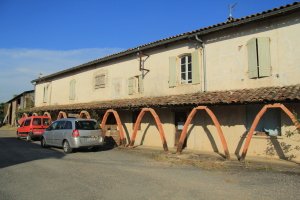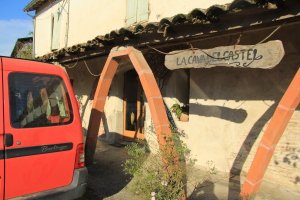 The Braucol has roots that go back to Roman times maybe deeper.
The Duras has roots almost as ancient.
The Muscadelle vines are 60 years old, low yield, sweet, not to sweet, sweetly memorable.
I discovered Castel de Brames a couple of years ago.
I was painting a series on the more interesting chateau and domianes of Gaillac for an exhibition requested by the Centre Cultural, part of the Mairie de Gaillac.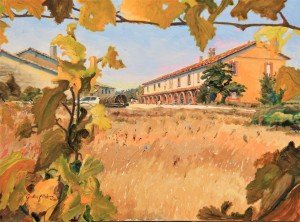 Introducing the exhibition the noted  Alain Soreano, author, historian said; 
"more than a match for anything in the Musee d'Orsay". 
61 x 915 cms (24″ x 36″), oils by Gordon Frickers, available, £2,500.
See page https://artfrickers.com/s-w-france/gaillac/castel-de-brames/ Castel de Brames to discover more.
You can hyper visit the web site Castel de Brames