I'm at Castelnau de Montmiral focused on preparing paintings for "Gaillac Surprising Vines".
We in the Dept du Tarn (Gaillac region) are enjoying fine weather, temperatures around 25 to 28, (77 to 82 F) cool breezes, perfect for getting a tan & working out doors which I'm doing.

By the way, the locals had voted to have the ancient regional name restored, L'Occitaine, a name that comes complete with it's own language.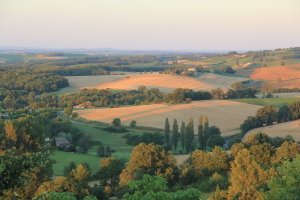 Tell you more when I can, meanwhile here are some photos for you to enjoy.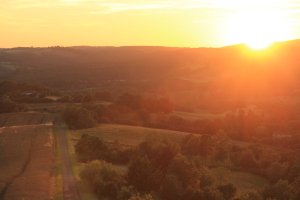 The sunsets were taken from the same location from which I painted my sunset series.
I thought painting the brilliant sunsets we have here impossible, so I gave it a try, 'plien aire' of course, I've included 2 examples for your consideration, more on my web site page