Landscapes of Israel, a country that has to be one of the most unforgettable lands to visit.
Click on the images to see larger versions, blue image titles are hyperlinks that will take you to further reading on that painting.
Here I present the Israel Collection, all to few impressions that are now historic, the country has developed so rapidly few of the sites look like this today.
Mostly these were made either on location or soon after my 1984 & 5 visits
My skills have also developed, I sometimes dream of an opportunity to return and paint anew in beautiful historic Israel, lack of funds conspires to arrest that wish.
A water colour measuring 80 x 30 cms (7″ x 5″) painted as a gift for a French friend  This picture was a  surprise presented at his birthday party, a birthday card and gift all in one, (very economic).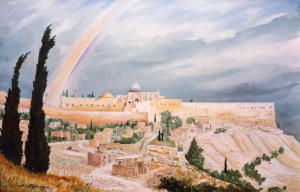 Jerusalem and the site of the City of David circa 1984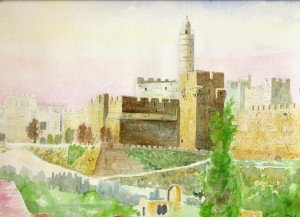 David's Tower, Jerusalem.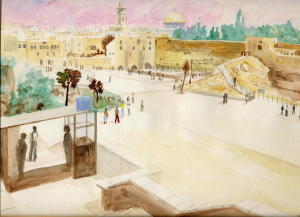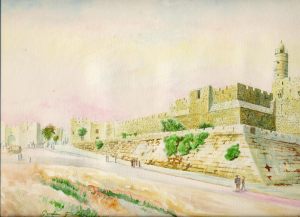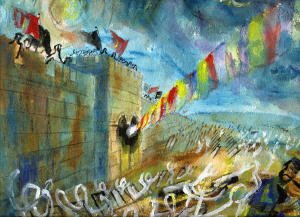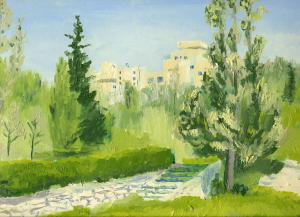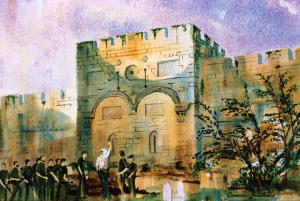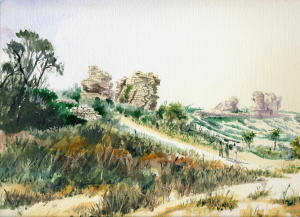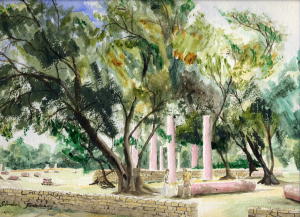 Ashkelon, Roman remains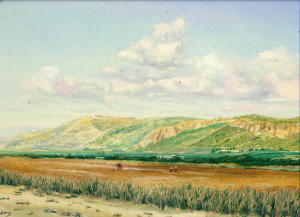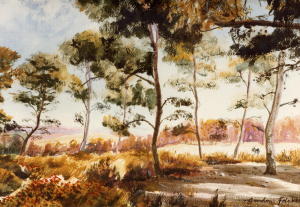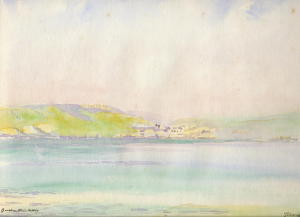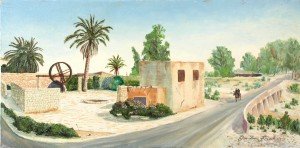 Enjoy these Landscapes of Israel, maybe I will paint again in Israel,and meet you  'next year in Jerusalem!'
Now for something not completely different, not strictly "Israel Collection but…
ontact US ~ T:+ 44 (0)1865 52 2435  or Skype 'gordonfrickers'
 whatsapp, or phone M: + 33 (0)6 10 66 19 26
Email ~ Important ! please substitute 'at' for @: artistfrickersatgmail.com
Copyright 2018

 

fees and our Terms are among the most generous on the Internet, don't hesitate to ask for details

 
Gordon Frickers © 06,02,16, 09.02.16, 15.05.16, 28.05.16, 004.03.2018