CONTACT
    artist, painter.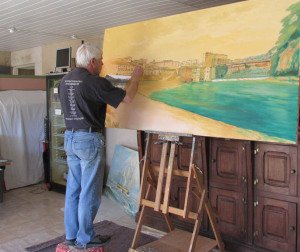 Our, Email, phone numbers, Skype, land lines and mobiles snail mail, are listed here.
Best value, buy from a dedicated artist- buy from a reputable, dedicated, established artist direct from his studio.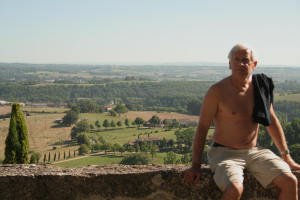 If you think I can assist you in any way don't hesitate to ask.
Looking for the very best? You have found it here.
Timeless paintings, the test of true greatness, classics, royal gifts, fine long term art investments.
No reply?  Leave a clear message and I'll call you back.
Phone ~ Still the best way to connect.
We have Whatsapp, Messenger and  Skype to Skype calls are FREE:
"gordonfrickers" is Gordon Frickers www.skype.com user name.
~
Telephone landlines:
Studio 01865 52 2435;
If we are unavailable please speak slowly and leave a clear voice message, we'll return your call ASAP or try for a time convenient to you.
Mobile phone, mine is French (SFR) so expensive out of France…: = 06 10 66 19 26.
I recommend Whatapp for texts (sms)
If making an International call delete the first zero, replace with the national code; Britain = 0044; France = 0033
~
E-mail:
Kindly mark subject  "Art  Inquiry", remember to add your subject; this helps reduce spam and phishing, thank you.

To: (note, to foil spammers I've used 'at' please substitute @): artistfrickersatgmail.com
~
Post
France: [primary address] Gallery and Studio, visitors welcome by appointment;
G S A Frickers  14 Rue du Bout de Ville, Thehillac, 56130, Morbihan, France.
England: G S A Frickers, I'm English. 
Due to Brexit, I'm changing my UK address at present, best to send mail to my studio in sunnier belle France.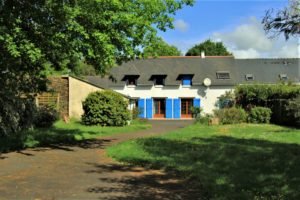 ~
For my celebrated marine web site visit www.frickers.co.uk/art
I can also be contacted via Linkedin, Facebook and Twitter.
Important Note on Emails
In common with many other businesses we are finding that current anti spam measures are blocking many legitimate e-mails, in particular those sent for the first time to an address.
We value your interest be it enquiry or feedback so if we don't reply please try again or by another route, thank you for your understanding.
If you don't hear from us within 48 hours please assume your e mail was lost en route.
Kindly try again or phone us leaving a clearly dictated phone number, thank you.