Bordeaux 'Picturesque Wine Villages' Collection. 

by Gordon Frickers, 51 x 81 cm (20" x 32"), oils, sold.
You could own a painting like this…
Try our free fun XE Currency Converter to discover the price in your currency.
Payments can be made in instalments.
Contact US ~
You can E me: artistfrickersatgmail.com, T:+ 44 (0)1865 52 2435 M: + 33 (0)6 10 66 19 26
or Skype 'gordonfrickers' or whatsapp, or phone
E~ Important ! please substitute '@' for 'at': artistfrickersatgmail.com
The Painting:
This classic landscape and sunset is one of Saint Emilion most tourist miss.
While painting inside this absorbing petite cité de caractère I also wished to find a grand landscape a typical of Saint Emilion showing as it does many of the key characteristics as possible of this most charming of Bordeaux towns.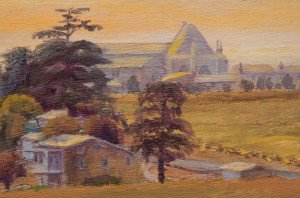 That's unsurprising, in little St Emilion there is a lot to see many steep alleys to explore and individual shops to investigate.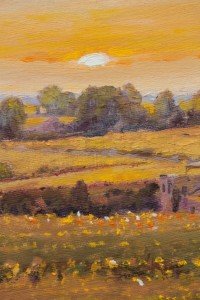 Saint Emilion and wine, to words powerfully linked yet there is more to St Emilion, St Emilion is home to the macaroon biscuit and a one 'helluva' lot more besides.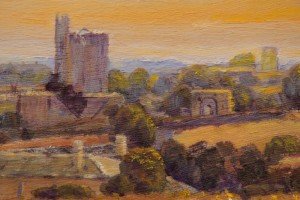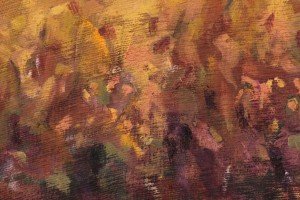 Enchanted by St Emilion, an ancient city, a UNESCO World Heritage treasure and explore the town and surroundings, I have lingered in the district and town may times, I hope there will be a few more.  Care to join me in enchanting Saint Emilion?
+ 44 (0)1865 52 2435
Skype 'gordonfrickers'
Email info@nullfrickers.co.uk
T: + 44 (0)1865 52 2435  Mobile 00 33 (0) 6 10 66 19 26
or Skype 'gordonfrickers'
Email: info at frickers.co.uk
Gordon Frickers © 02.02.15 updated 16,02,16, 28,03,16, 28.08.2016, 01.07.2017, 06.10.2018
You are cordially invited to follow The Art of Gordon Frickers