Sunset Series, Approaching the 'Foret de Grisigne' and the dragon's lair, Sunset, 12 August.
John Mitchell as " a gem, perfect, don't sell it".
"Approaching The Dragon's Lair", ~ Looking for the investments best in timeless paintings? You have found one here.
This landscape painting measures 35 x 25 cm (13¾" x 9¾"), oils, available £950. ex frame, ex studio.

To acquire this or commission a similar painting, a pleasure to own, a sound investment, you can purchase in easy stages.
To make a purchase the easiest way is bank to bank, ask for details, or using PayPal via the Purchase Page.
Contact US ~ You can E me: artistfrickers@nullgmail.com, T:+ 44 (0)1865 52 2435 M: + 33 (0)6 10 66 19 26
or Skype 'gordonfrickers' or whatsapp, or phone
E~ Important ! please substitute '@' for 'at': artistfrickersatgmail.com
Best value, buy from a dedicated artist- buy from a reputable, established artist direct from his studio.
This Painting:
One chance, one hit, as it happened.
Described by the celebrated English painter and teacher John Mitchell as " a gem, perfect, don't sell it".
Entirely made 'plien aire' after careful preparation. painted 'plien aire', working very fast, very confidently very 'en forme', as an experiment to see what the result would be.
I wish you could see the original; if you like what you see here you will love the original.
Valley of the Vere, forest of Grisigne, the little river Vere forms a lake, you can glimpse through the distant trees, visit the Vere there in August and you can swim from the beach by the lake, pure delight on offer.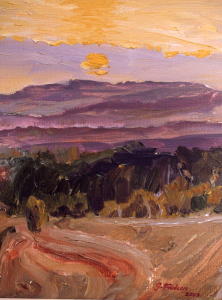 To acquire or commission an example of the art of Gordon Frickers phone + 44 (0)1865 52 2435 or email: info at artfrickers.com
You can purchase via our 'Payments' page using Paypal or bank to bank
By arrangement payments can be in instalments. 
How much in my currency? Try our free XE Currency converter.
Copyright 2017:
Copyright fees and our Terms are among the most generous on the Internet, don't hesitate to ask for etails by email, whatsapp, or phone+ 44(0)1865 52 2435 M: + 33 (0)6 10 66 19 26
Gordon Frickers © 12.08.2003 updated 02,09,2016, 28.04.2017, 08.07.2017, 20.09.2017, 23.07.2018
You are cordially invited to enjoy the fun and fascination of following The Art of Gordon Frickers on https://artfrickers.com/blog/ and or https://www.facebook.com/gordon.frickers
Contactez Nous




T : + 44 (0) 1865 52 2435 ou par Skype » gordonfrickers




Email : info @ artfrickers.com





Vous êtes cordialement invités à suivre L'art de Gordon Frickers sur le BLOG et via  

www.facebook.com/gordonfrickers