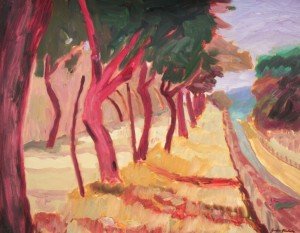 A landscape painting by Gordon Frickers, measures 20 x 25 cms (8″ x 10″), oils, price £ 750.00, ex studio, ex frame.
You could commission a painting of this quality, phone, ask how.
The painting
Painted on location, 'plien aire,  at Castelnau de Montmiral,  one of two pictures produced while studying form and colour at the Painting School of Montmiral.
For more about the origins the promenade of Castelnau de Montmiral try this link, 'further reading'.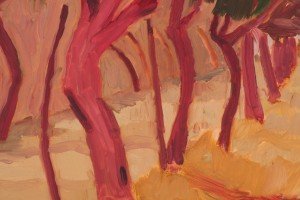 You are cordially invited to follow www.facebook.com/gordonfrickers
Gordon Frickers © Updated 19.03.15
T: + 44 (0)1865 52 2435 or Skype 'gordonfrickers'
Email: info@nullartfrickers.com
You could acquire or commission a painting like this.
You can purchase via our 'Payments' page using Paypal or bank to bank
By arrangement payments can be in instalments.
How much in my currency? Try our free XE Currency converter.
Copyright:
These pictures and texts may only be copied after written permission and a copyright fee has been paid.
Our fees are reasonable, in some cases a free use is permitted. Better to contact us than have our lawyers contact you.
Gordon Frickers © 20.05.15