A new page added to this site at the request of several friends. The page is as yet incomplete however it offers an interesting perspective of Israel because most of the studies originated from a tour made in 1984.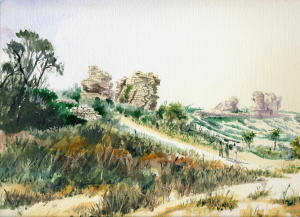 Thus this collection shows an Israel part way between modern Israel and the near desolate landscapes recorded by earlier painters.
In particular I have in mind the haunting landscape painting of David Roberts RA (24 October 1796 – 25 November 1864).